YOUR 2019 JIM HALO HOLIDAY GIFT GUIDE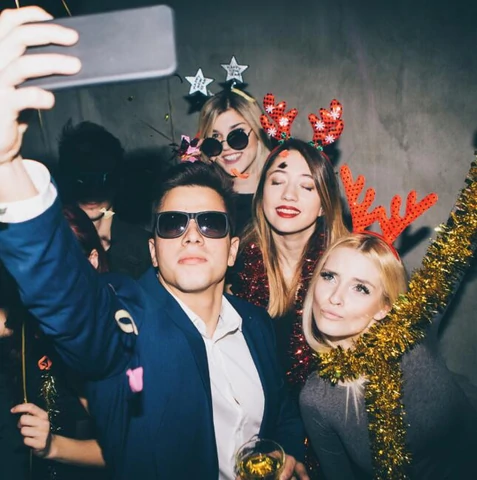 The holidays are right around the corner, but if you're still on the hunt for gifts, don't fret – We're here to help. Whether you and your loved ones are escaping to a tropical beach or frolicking in the snow this winter, personalized sunglasses make great gifts year round. The Sun doesn't stop shining in December, and if you're in colder climates, you know just how strong that glare from ice and snow can be. So to help you give a gift that will keep on giving, we've picked out the perfect styles for every personality in your life.
FOR THE BOOKWORM
For that friend or family member who always has their nose in a book, these scholarly frames have three separate clip-on sunglass shades to fit any setting. And with the option to add a personalized prescription to the base lens, they'll be able to read clearly on even the brightest beach days. The base lens also comes equipped with a blue light filtering feature to protect those baby blues from harsh screen lighting, so whether your friend is reading from a book, tablet, or computer, indoors or in the sunshine, their eyes will be protected.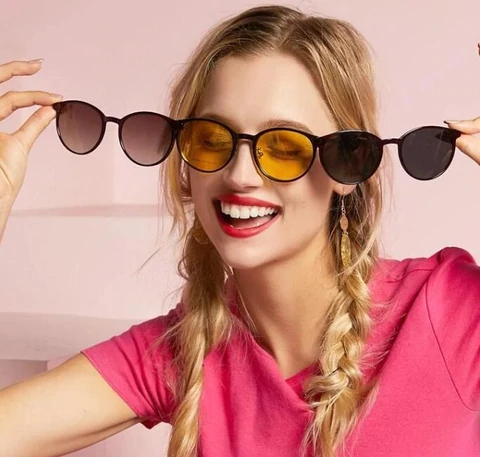 Get the look: Jim Halo Power-JH Clip-On Sunglasses
FOR THE ROCKER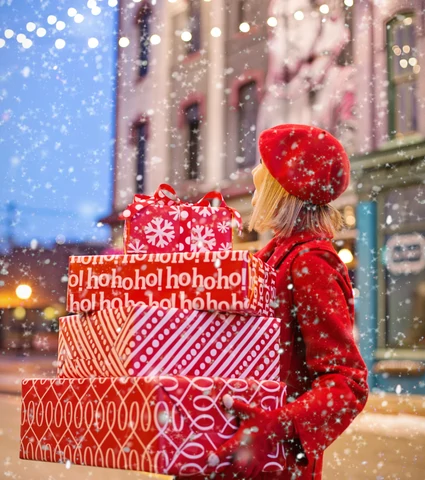 These bold frames give off a vibrant yet effortless vibe with its combination of gold and tortoiseshell frames and bright lenses. Perfect for that devil-may-care friend who dabbles in music, the arts, or maybe even steampunkery. Choose from red, blue, or classic black lenses to make it the perfect fit.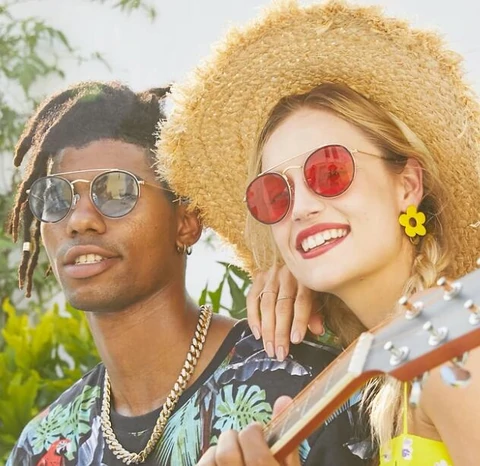 Get the look: Jim Halo Valence-JH Sunglasses
FOR THE EXTROVERT
This clip-on set is not for the timid. With bright, solid color shade options, these sunglasses are sure to be a conversation starter and trendsetter. Choose these geometric frames for that friend who loves to make a statement with bold colors and shapes. Like the Bookworm look, the base lenses of these sunglasses come with blue light filtering technology and the option to add a prescription. You can also choose from different frame and shade colors to make it the perfect, personalized color palate.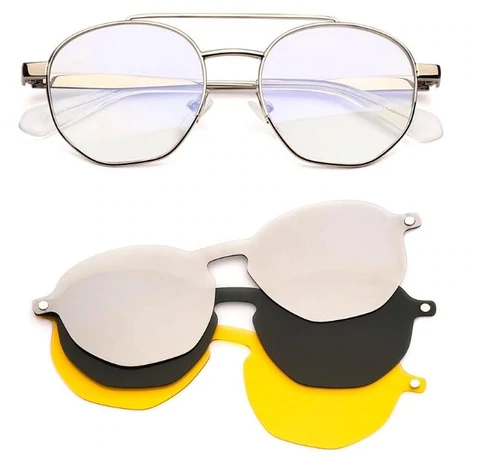 Get the look: Jim Halo Amazing Clip-On Sunglasses
FOR THE CHIC CHICK
For the lady in your life whose style could be described as "refined", "subtle", and "classy", these light cat eye sunglasses will complete her look in a chic and effortless way. Pink not her color? Choose from three different lens shades to make it all hers.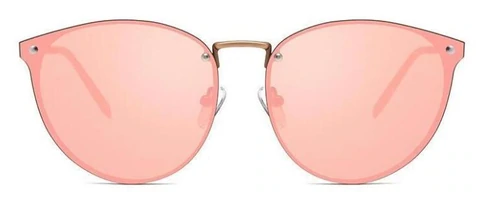 Get the look: Jim Halo Angers-JH Sunglasses
FOR THE ATHLETE
For that certain someone who's ready for beach volleyball any day of the week or always up for a pick-up game of touch football if you are, this style is right on the money. And with 32 lens colors to choose from, ranging from solid colors to ombre fades, you'll be sure to find the perfect shade to fit your friend's vibe.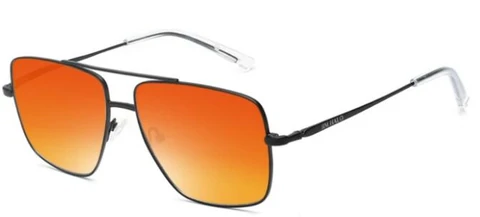 Get the look: Jim Halo Bayonne-S Sunglasses
FOR THE GLAM GIRL
These frames are perfect for the gal who follows fashion trends religiously, specifically those set by fashionistas of the likes of the Kardashians, Jennifer Lopez, Chrissy Teigan, and Ariana Grande. Whether she pairs them with a parka and earmuffs or bikini and oversized sun hat, these large lenses are sure to make a big statement and channel the diva within.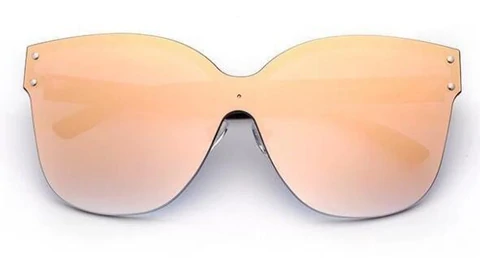 Get the look: Jim Halo Cannes-JH Sunglasses