Cited as the World's Most Beautiful Woman, Angelina Jolie Has Suffered Depression
Life is all about achieving goals.
Find your passion and live for yourself.
-"I love her! best Hollywood actress in my opinion. Not because of her beauty or acting but because she's a good person."
-"She is my role model, god pls nothing happen to her ever."
-"She is amazing this is why she is my favorite. I hope to one day meet her in person"
That's three random comments we found about Angelina Jolie. An influential person should not only be someone who is famous but also someone who can be your role model.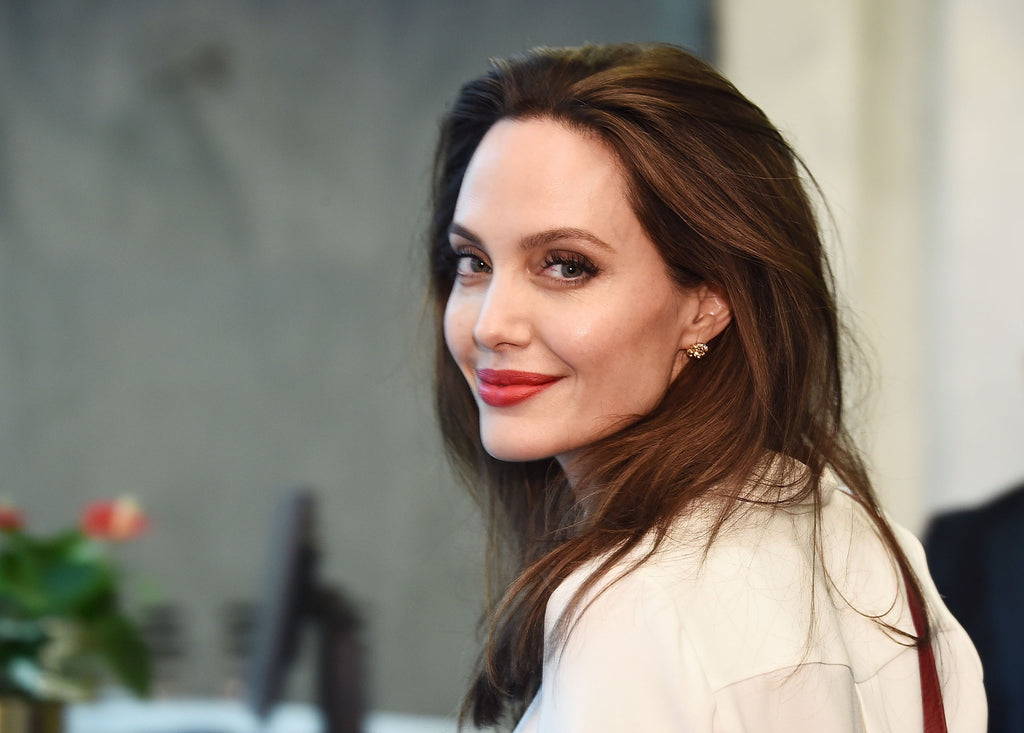 Angelina Jolie was only a baby when her father left. When she's in high school, she was bullied by others or her image: thin, wear eyeglasses and braces. So she found this depressed and hard to communicate with them. She then had to battle with depression and even there were two times that she wanted to end up her life. However, there came a favorable turn - Jolie adopted a child and life went more stable. "I knew once I committed to Maddox, I would never be self-destructive again." She stated.
When Jolie was a child, she often watched movies with her mother. And it was watching films with her mother that inspired her dream of acting. She started her first film in 1993, in that film science-fiction sequel Cyborg 2, she played a major role as a near-human robot. However, she's disappointed with this film and didn't want to audition for a year long. Years passed, she earned some fame on film field, but there's not much good films. In 2001, Lara Croft: Tomb Raider appeared. This movie made Jolie an international superstar though it gained mostly negative film reviews. Audience were glad to see her physical performance in this film. She then gained fame as a female action star in the worldwide.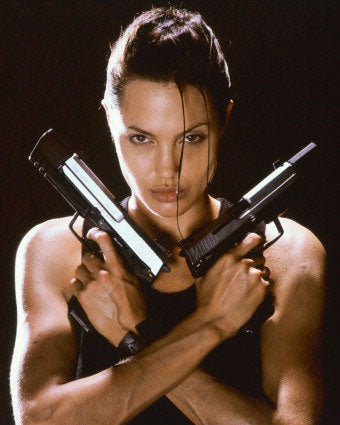 (Lara Croft: Tomb Raider )
Except from her act career, she was known for her active humanitarian work and this work won her lots of praises and awards. Jolie witnessed the influences of a humanitarian crisis when she's participating in Lara Croft: Tomb Raider (2001) in Cambodia. After then, she went to around 40 field missions and met reguees in more than 30 countries in the decade. She talked in a interview, "Awareness of the plight of these people. I think they should be commended for what they have survived, not looked down upon."
Jolie's childhood was full of depression and she even wanted to give up her life for twice. But now, we can see that Angelina Jolie is a world-famous actress and humanitarian. She's lucky to find her HALO in her life: they are acting and humanitarian work. They are the motivations for her living in the future. Don't forget your HALO, there must be yours and wait for you to discover.
Find the HALO in your deep heart, it will guide you to where you belong to.
Leave a comment