December 25, 2020
Eyewear Fashion
Do You Know Exactly the Winter Fashion 2020?
This year has witnessed some new fashion trends and looks. And for this winter, there is still some new trends for us to follow. If you follow the fashion trends intensively, you might have discovered from bloggers and magazines. However, have you cover all the fashion trends yet? Follow our pace right now to see the latest trends.
1.Bright Color Suits
No one stipulate that suits should be boring and made for business. For this winter 2020, bright color suits are favored by lots of fashion bloggers and influencers. A bright suits can add a sense of energy of your wardrobe instantly. Bright color like blue, pink, yellow are all popular for this season.
If you don't like bright colors, that's also good to wear traditional colors or pop beige color, but remember to choose some bold colored sunglasses, handbags or jewelry accessories. This will enhance your look immediately.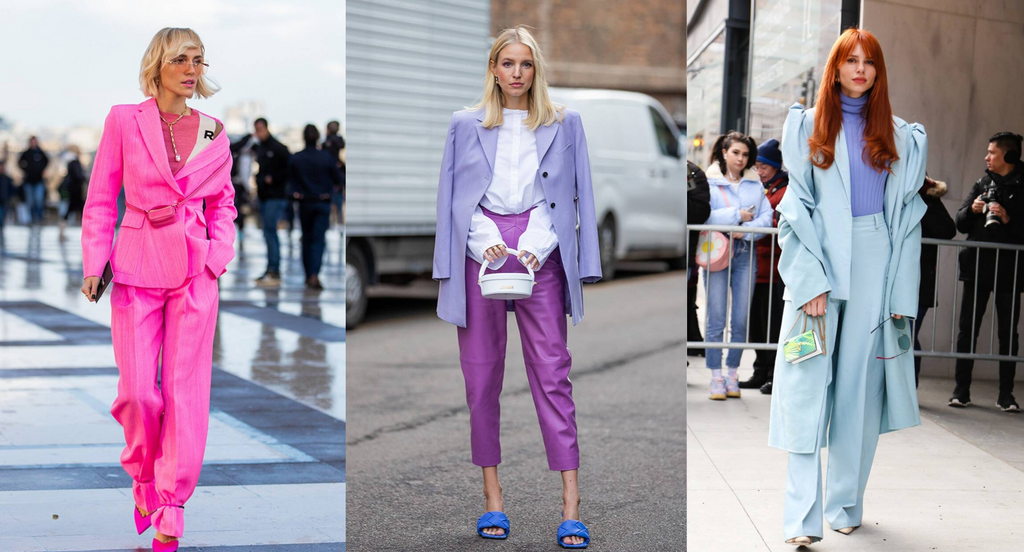 2.Earth Tones
Earth tones or we say "Milk Tea tones" are extremely popular all the time and we believe it will last long for several winters. Colors like skin, beige, caramel and sand are used in all fashion sections, whether your clothes, sunglasses, nail paint or others all use these color elements. Yep, you even make up with these colors. They are never out of the date.
In this trend, brown or beige colored vintage sunglasses are also good for this season. Vintage 70s-90s sunglasses are really popular this year and earth tones are suitable for this look. For other accessories, we can carry a leather clutches. What a vintage and elegant look!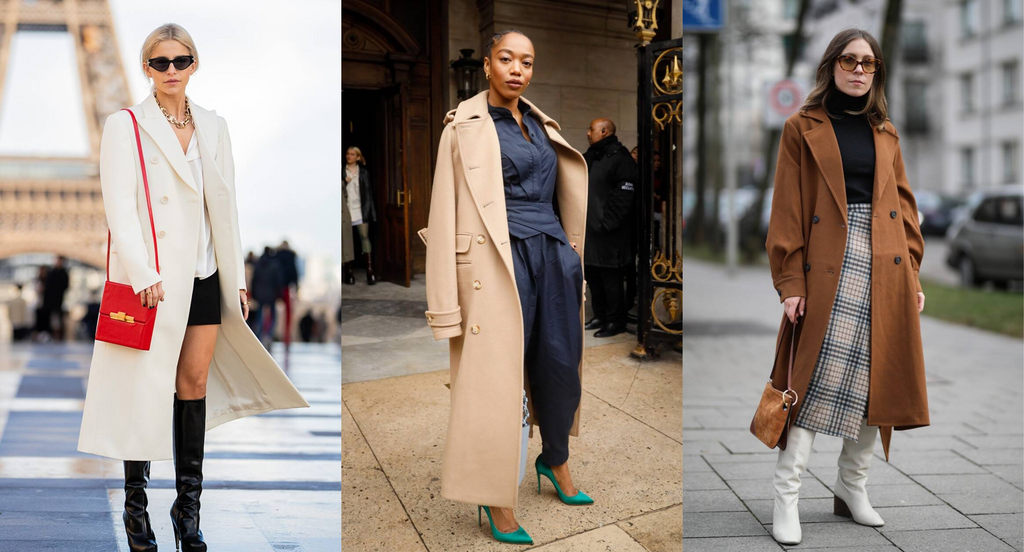 3.Tan Leather Overcoats
Do you find leather overcoats pop in this winter? We just find that all the designers are focusing on the leathers this year. They are trying to add some element like lambswool, or make some unusual cuts or belts on them. And many celebrities have already got their tan leather overcoats look. For outfit match, we can wear a simple pencil trousers with casual shoes.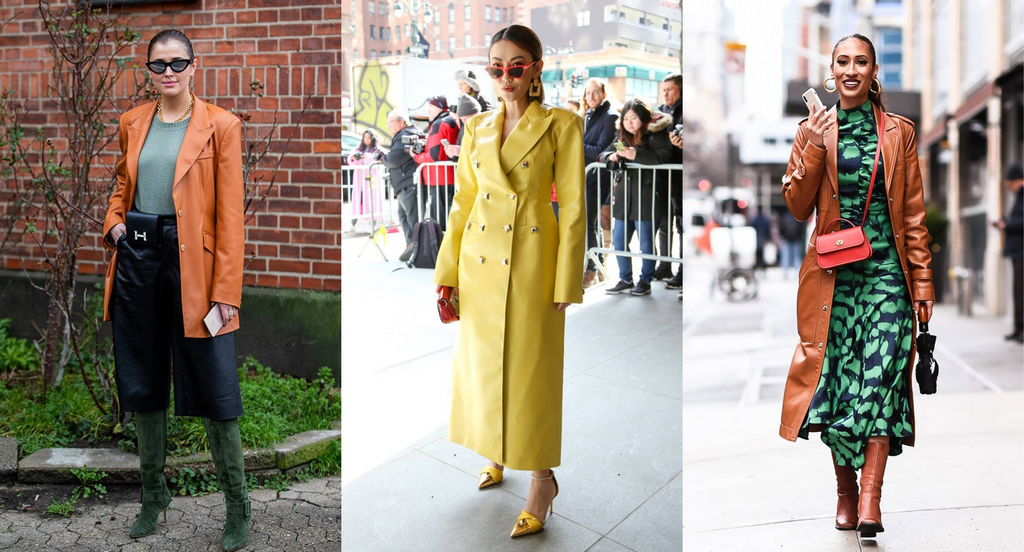 Except from what we talked above, chain necklaces are still popular in this winter, and a pop color handbags can work perfectly for this season. Have you got yours? Take your actions now.
Source: Eonline
If you like our brand Jim Halo, make sure to follow us on social network, we'll keep updating!
Click to follow our Instagram on @jimhaloeyewear.
Click to follow our Facebook: jimhaloeyewear.
Leave a comment