Eyeglasses are usually not cheap, and it's somehow difficult to find suitable glasses that have both a good-looking frame and comfortable prescription lenses. Thus, if one day you find there're some scratches on your lenses, you'll surely be frustrated and it will make your life difficult. However, it's hard to change glasses very often.
Why do we often find scratches on the lenses? It's because we often leave our eyeglasses at any place we can put them, and we even put them into the wallet and pockets there might be together with our sharp keys. For deep scratches, we have to buy a new pair of glasses. But for a few surface scratches, there are some tips we can follow to remove the scratches easily.
Toothpaste
The easiest stuff we can find to help remove scratches is toothpaste which we use every day. Put some toothpaste on a microfiber cloth and gently rub over your scratched lenses in a circular motion. Then wipe your lenses after about 10s and wash them until the scratches disappear.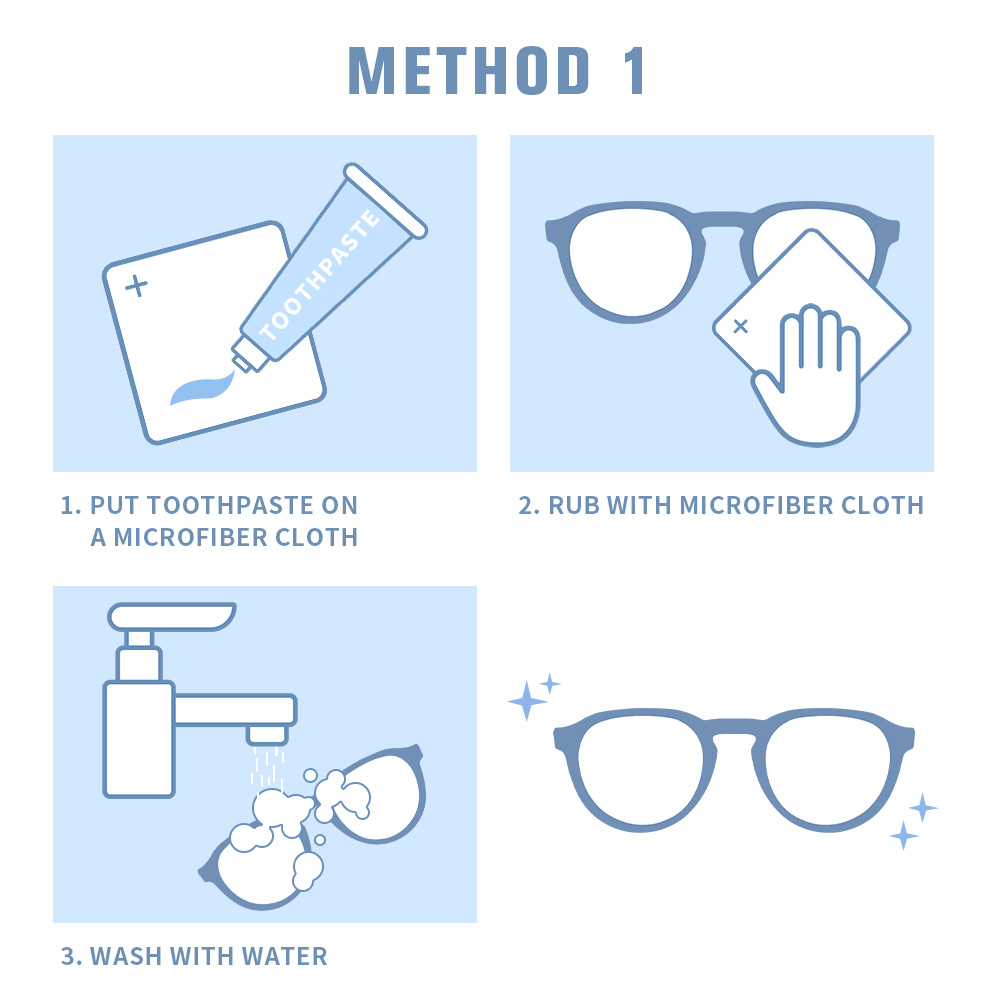 White vinegar
White vinegar is also a good choice to remove slight scratches. For daily glasses cleaning, we can use vinegar instead water, because white vinegar can make your glasses look brighter and more clear. Besides, you can mix a few baking soda and white vinegar to produce some foam, and when the foam is settled, we can use a microfiber cloth to put it on the scratched lenses. Then just rinse it several times.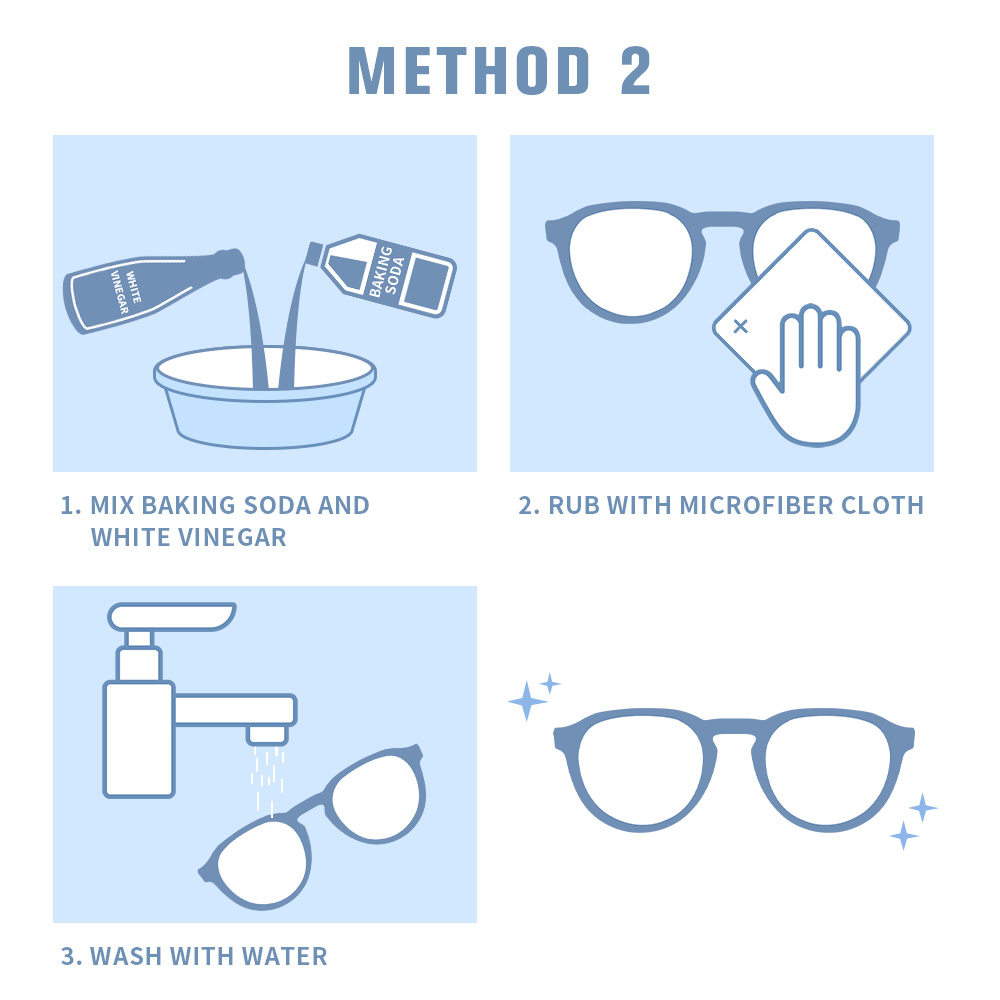 Baking soda
The usage of baking soda is putting 1-2 tbsp of baking soda into enough warm water and there would be a thick paste. Then, put this paste on your lense and gently rub it with your microfiber cloth in a circular motion. This action can last for 10s. Next, wipe the rest paste and rinse.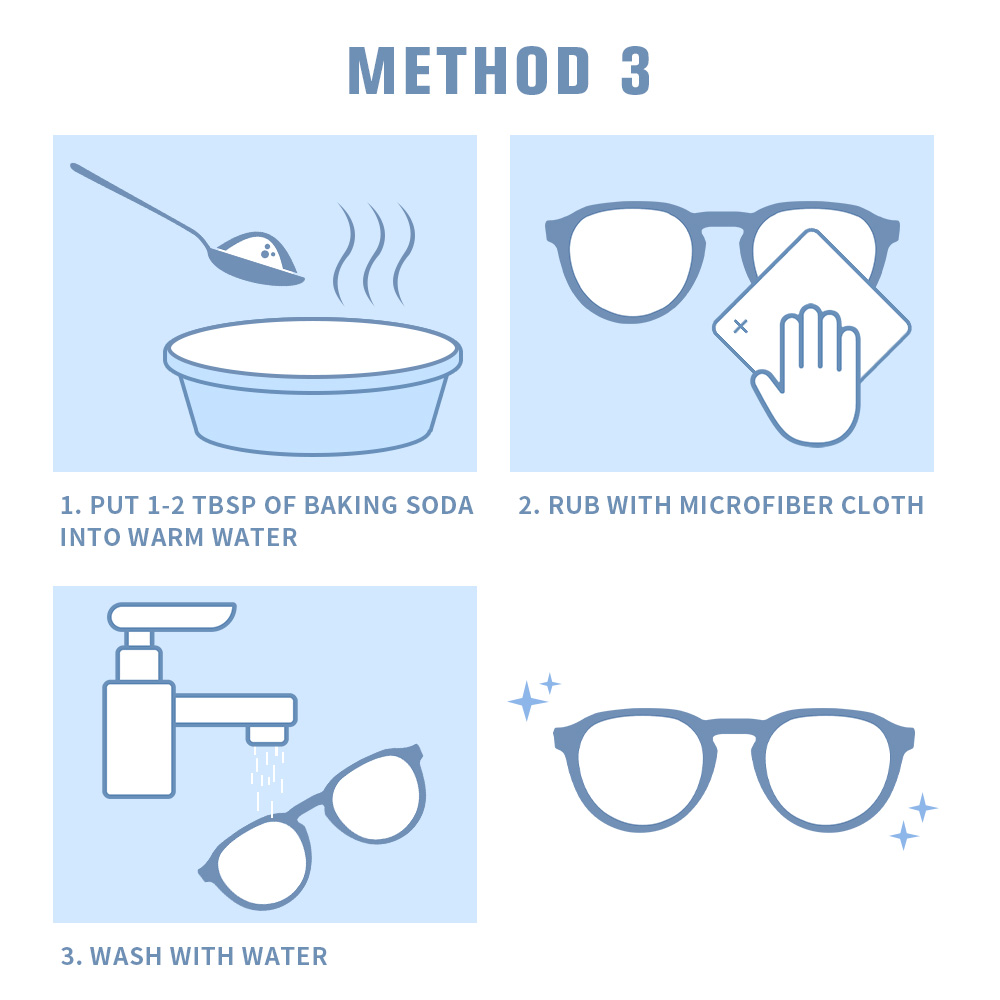 Rubbing alcohol
We can mix rubbing alcohol with baking soda, and use it to clean our glasses. It is also a good choice for daily cleaning.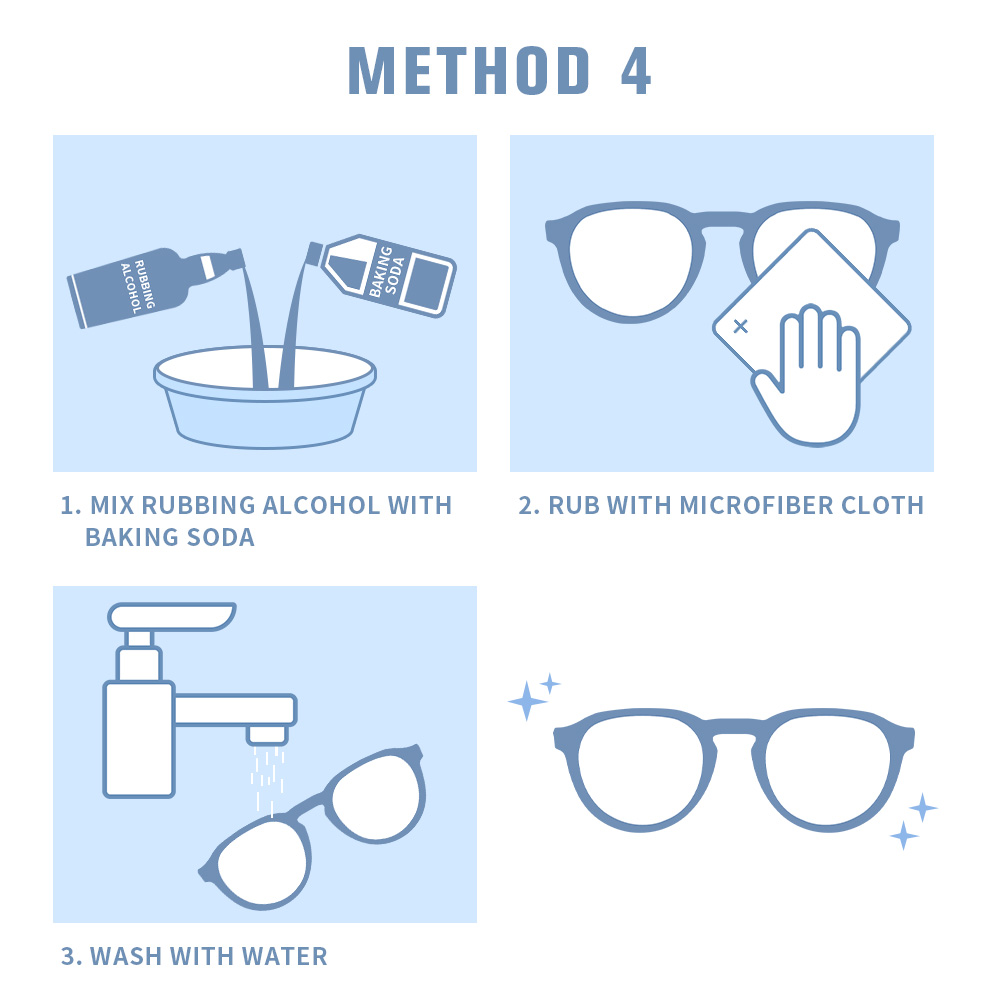 Car wax
Car wax is also a good option to remove slight scratches. We can spread a little car wax over the lens and use a microfiber cloth to rub with circular motions for about 10s. After that, we just wipe off the rest wax and rinse. It may take some time to wipe off the wax.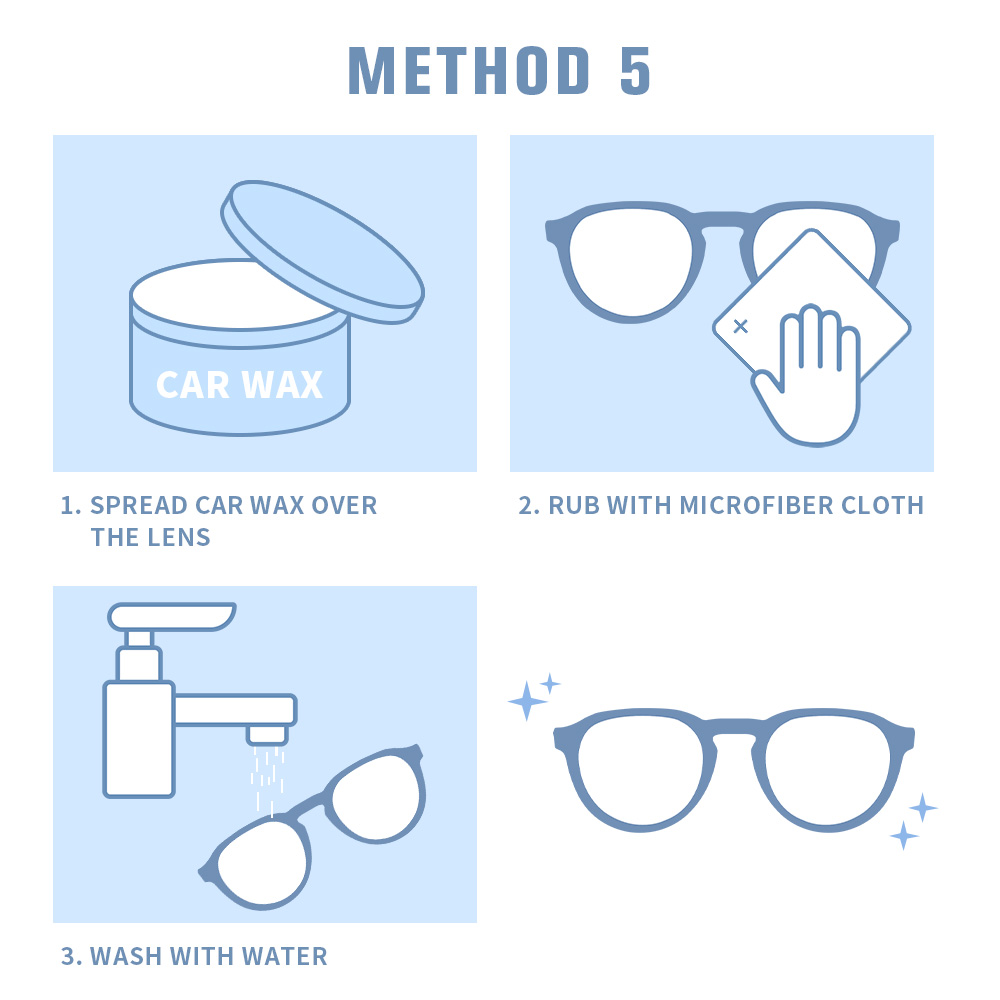 All the methods mentioned above can help us remove slight scratches over our glasses, and make your glasses more clear and bright. But anyway, the best idea is to protect your glasses in your daily life. Prevention functions more than any type of remedy tips.
If you like our brand Jim Halo, make sure to follow us on our social networks, we'll keep updating!
Click to follow our Instagram on @jimhaloeyewear.
Click to follow our Facebook: jimhaloeyewear.