Introduction:
Father's Day is just around the corner, and what better way to show your appreciation for the incredible dads in your life than with a thoughtful and stylish gift? This year, JimHalo is excited to bring you an exclusive
Father's Day Eyeglasses Sale, offering a fantastic selection of eyewear at unbeatable prices. Whether your dad is a fashion enthusiast or simply in need of a new pair of glasses, our gift guides, promotions, and special offers will help you find the perfect present that combines style and functionality. Let's dive into the world of eyewear and celebrate Father's Day in style with
JimHalo!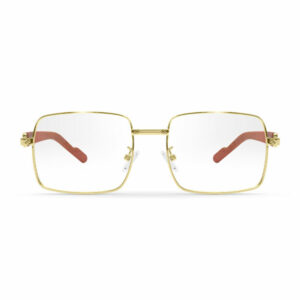 Why Eyeglasses Could Be A Great Father's Day Choice :
Practicality: Gifting your father new eyeglasses is highly practical if he wears prescription glasses or complains about his current pair. It shows that you care about his visual comfort and overall well-being.

Health and Eye Care: By gifting your father a new pair of eyeglasses, you are promoting his eye health and encouraging regular eye care. Good vision is crucial for daily activities, and wearing appropriate prescription glasses can significantly improve clarity and comfort. It's a practical way to support his well-being and ensure he can enjoy better visual experiences.

Long-lasting Gift: Eyeglasses are typically durable and long-lasting, making them a gift that your father can use and appreciate for a considerable period. Unlike some other

Father's Day

presents that might lose their appeal or functionality over time, a well-made pair of eyeglasses will continue to serve him well in the years to come.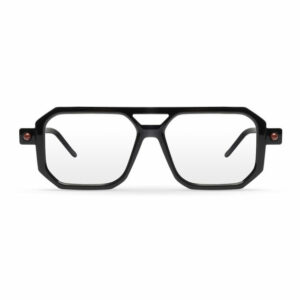 Remember to consider your father's specific needs, style preferences, and prescription requirements when choosing eyeglasses as a Father's Day gift. Consulting with an optometrist or eyewear specialist can also help you make an informed decision and ensure the best fit and comfort for your father's eyes.
Gift Guides for Father's Day:
Classic and Timeless: Help your dad elevate his style with a pair of classic eyeglasses. From sleek rectangular frames to sophisticated round styles, JimHalo has a wide range of timeless designs that will enhance any look.

Trendy and Fashion-Forward: Is your dad always ahead of the fashion curve? Surprise him with a pair of trendy eyeglasses that will make a statement. Explore our collection of bold frames, unique colors, and contemporary shapes to find the perfect match for his personality.

Sporty and Active

Sunglasses

: If your dad leads an active lifestyle, consider getting him a pair of sporty sunglasses that are designed for performance and durability. Our selection includes lightweight frames, polarized lenses, and wraparound styles that provide.
Promotions and Pros:
Discounted Prices: Indulge in special discounts of

up to 20% off

on a diverse selection of eyeglasses for

Father's Day

. JimHalo is committed to ensuring that top-notch eyewear is affordable for all. Seize the opportunity during our sale to discover the ideal pair of glasses at an extraordinary price.
Style+Quality: Detailed craftsmanship and material fusion create eyeglasses that enhance vision and elevate personal style. With JimHalo, you can confidently express your individuality and embrace eyewear , which is a seamless blend of exceptional quality and fashionable flair.
About JimHalo:
At JimHalo, we offer fashionable, functional, and affordable eyewear. We prioritize craftsmanship, attention to detail, and customer satisfaction. With diverse styles, we cater to different preferences, ensuring everyone finds their perfect pair.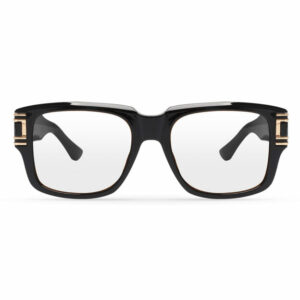 Conclusion:
This
Father's Day
, give your dad a gift that not only enhances his style but also improves his vision and overall well-being. Explore the exclusive Eyeglasses Sale at JimHalo, where you'll find a diverse range of frames, personalized engravings, and unbeatable promotions. Celebrate your dad's uniqueness and show him how much you care about a thoughtful and fashionable gift. He'll appreciate every time he wears it. Make this Father's Day truly memorable with
JimHalo eyewear
!