Brief Introduction of Eyeglass Temples
Eyeglass temples are a part to connect the frame to the backside of your head. Only by choosing the correct length can your glasses fit your face well. Normally, the temple length is range from 120-150mm.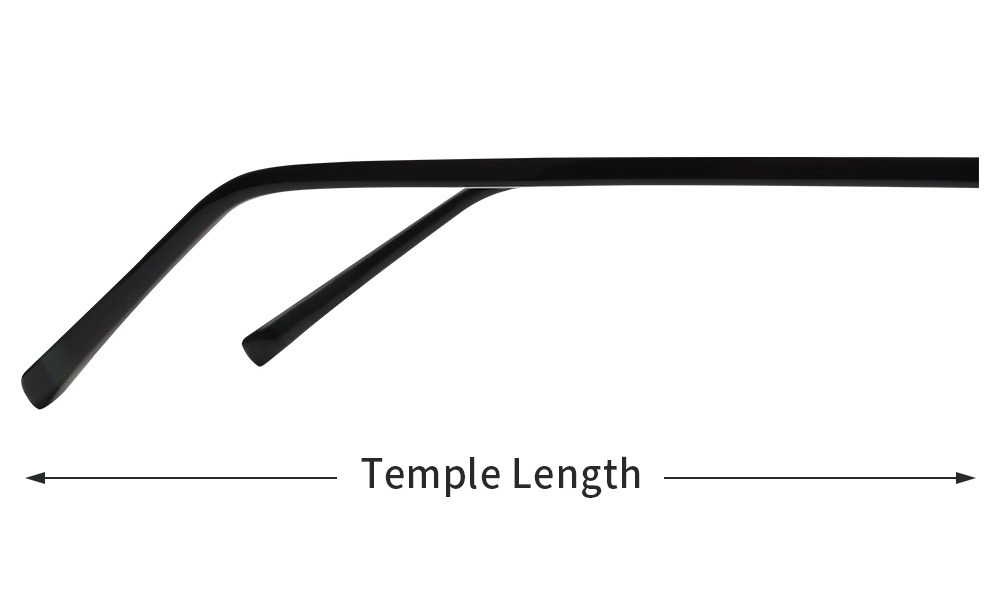 Where to find Temple Length at Jim Halo
You can go to the product page and scroll down the "SIZE GUIDE" part so you can find the length of the temple on that frame.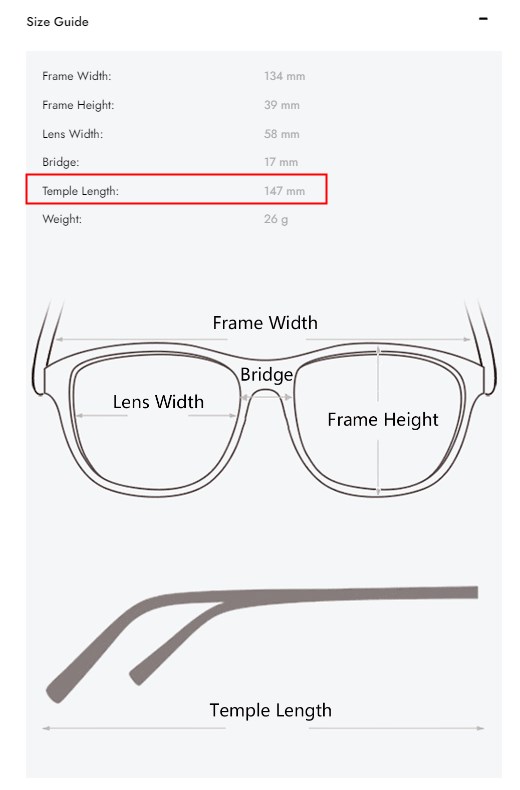 Here're some tips on how to choose the right length of eyeglass temples.
The temples should be long enough to bend downward at a suitable position on the top of the ears, forming an angle of 45°. And your temples should have about 30-45mm extending beyond this point so they can fit well to your head and keep the frame firmly.
Situation A: the temples are too long for you, so they may easily slide down from your nose from time to time.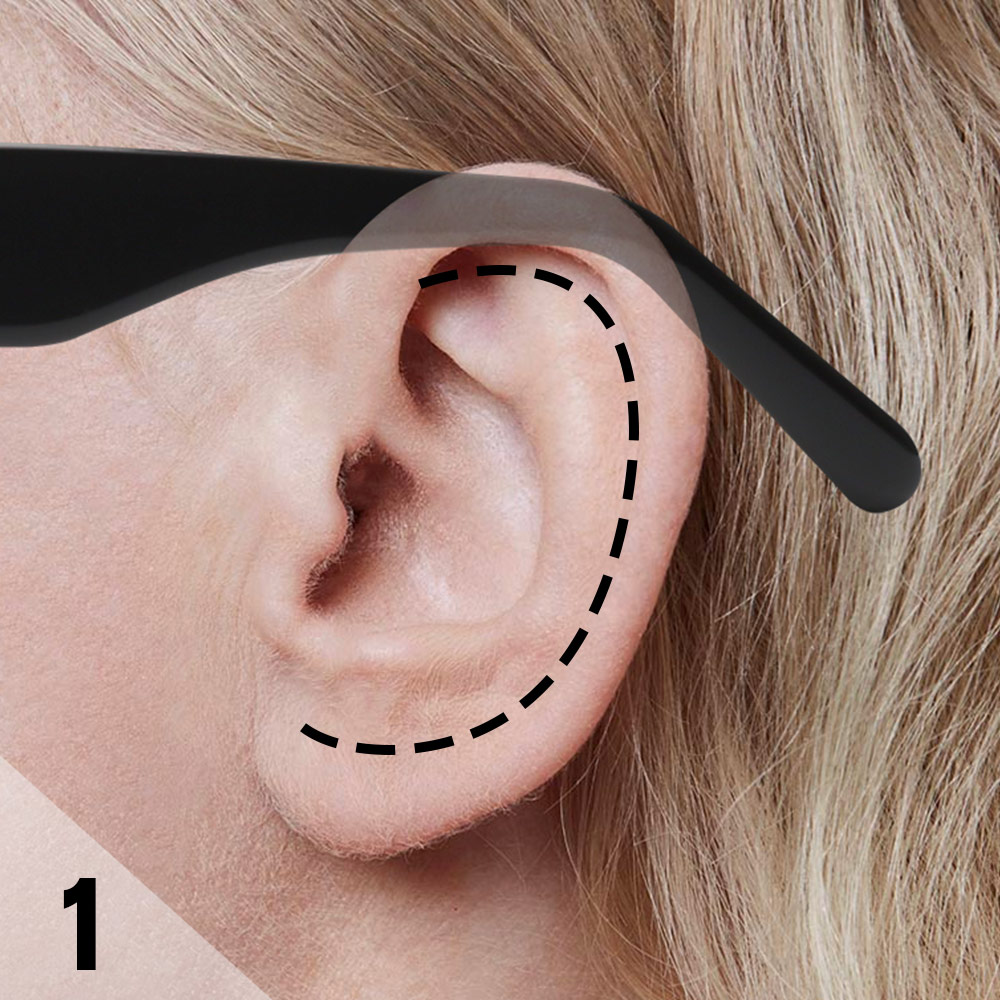 Situation B: the temples fit you well, and you'll feel comfortable with them.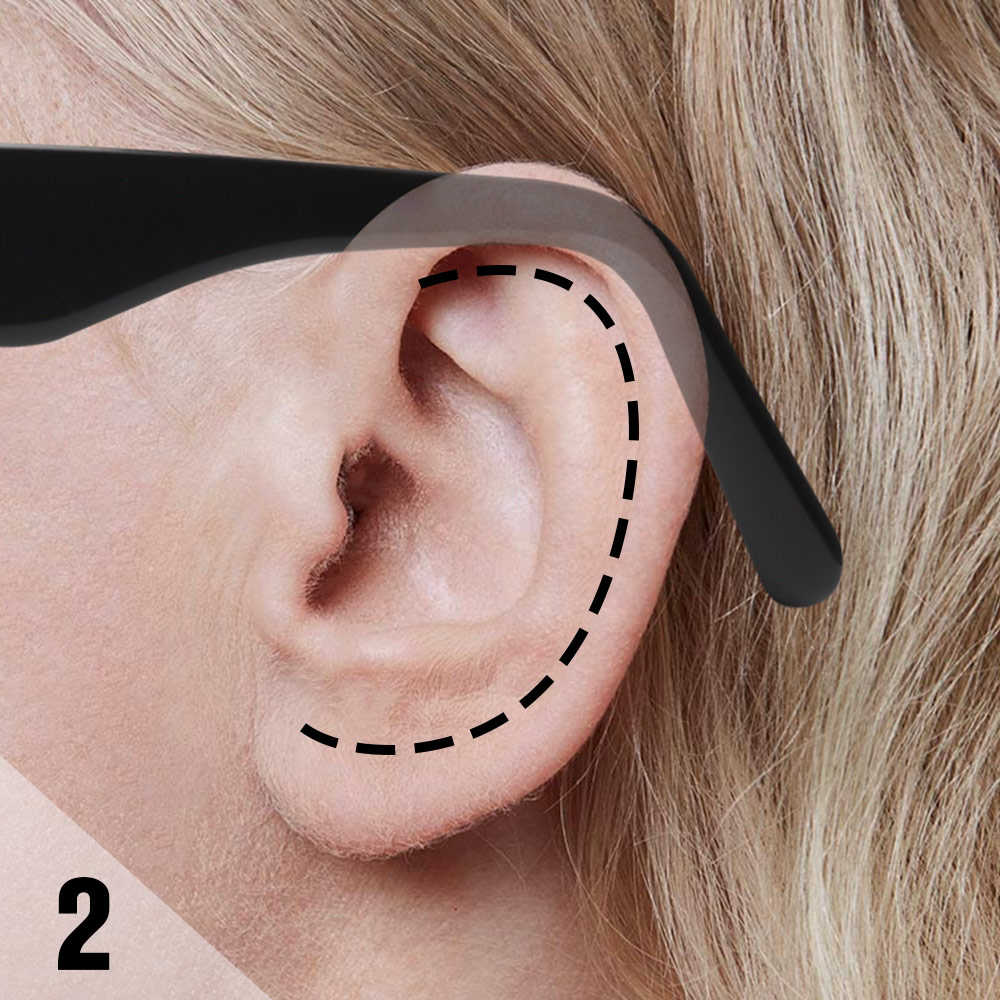 If the temples are extremely straight, then they have to extend beyond your ears so the end of them can put well on the backside of your skull. You won't feel uncomfortable in this way.
If you choose those wrap-around temples, then the curved part of the temples should fit well to the backside of your ears. So they won't cause pressure on your ears.
What can I do if my temple length does not fit me?
Temples with the right length would make your frame gently lied on your ears without falling down all the time or making you discomfort. If you find your temples are not fit you well, you can go to an experienced optician to adjust the temples for you.
If you like our brand Jim Halo, make sure to follow us on our social networks, we'll keep updating!
Click to follow our Instagram on @jimhaloeyewear.
Click to follow our Facebook: jimhaloeyewear.