MEN'S EYEWEAR TRENDS YOU SHOULD BE TRYING IN 2020
2020 is knocking on our door, and as we all know, with the new year comes new goals, new habits, and new trends. This year, pair those inspiring resolutions with a fresh look to start the new decade off strong. New look, new attitude. Here are the latest styles in men's eyeglasses and lenses you should be trying in 2020.
1.AVIATORS GLASSES
These babies weren't only meant to be shades. Aviators as prescription glasses have been making a slow-but-steady comeback, and we think they'll finally get all the love they deserve in 2020.


Get The Look: aviator optical glasses
2.CLEAR ROUNDED FRAMES
The artful combination of plastic and metal in these frames creates a sleek yet warm vibe and gives the term "bookish" a hot new 2020 spin.


Get The Look: aviator optical glasses
3.TOP RIM FRAMES WITH TINTED CLIP-ONS
Channel your inner Mad Man in these retro top rim frames, and take the look into 2020 when you step outside and clip on shades in peach, yellow, or classic black. Color-tinted shades are where it's at this year.
Get The Look: Magnetic Clip-On Sunglasses
4.RECTANGULAR PRESCRIPTION EYEGLASSES
Like aviators, but looking to crank it up a notch? Try these rectangular frames that put a chill 2020 spin on the classic aviator look.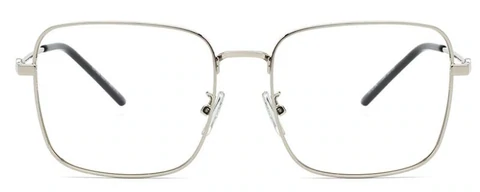 Get The Look: rectangular prescription eyeglasses
So there you have it. Four trends to take us into the new year. Which of these looks will you try in 2020?