Mother's Day is a special occasion to show appreciation and gratitude to the amazing mothers in our lives. Whether it's your mom, grandmother, wife, or another mother figure, finding the perfect gift can be challenging. This year, instead of the usual flowers or chocolates, why not consider giving a unique and practical gift that will be cherished for years to come? Jim Halo's glasses are the perfect present for Mother's Day, and here's why.
Stylish and Practical
As we all know, to give birth to a baby, mothers give up a lot, beauty, rest and so on. Maybe it's perfect time to put on mothers' shoes and give them a surprise.
Jim Halo's glasses are not only stylish but also practical. They offer a range of eyewear options, including prescription glasses, sunglasses. You can choose a style that matches your mom's taste and personality. Whatever she prefers classic, trendy, or sporty frames, you can find them here. Jim Halo's glasses are designed with high-quality materials and precision, ensuring that they are both durable and comfortable to wear.
Perfect for Everyday Wear
Eyeglasses are an essential accessory for many people, including moms who need them for reading, driving, or work. By giving Jim Halo's glasses as a
Mother's Day
gift, you're giving a practical present that will be used daily. Whether your mom needs prescription glasses for vision correction or stylish sunglasses for sun protection, Jim Halo's glasses are the perfect solution.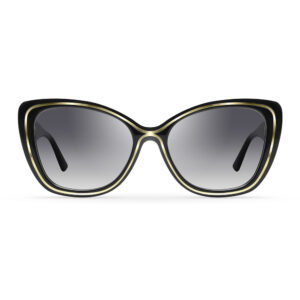 Special Offers for Mother's Day
With the development of society, people like customized things more, which means you are special and prepare gifts attentively. Not only do Jim Halo's glasses offer stylish and practical features, but they are also budget-friendly, making them an ideal choice for a
Mother's Day
gift. With special deals and discounts available specifically for the occasion, it's easier than ever to find the perfect pair of glasses for your mom without overspending. Choose from an extensive selection of frames and lenses, including polarized sunglasses, progressive lenses, and anti-blue light lenses, and customize your gift to cater to your mom's specific needs and preferences.
Easy to Order Online For Mother's Day
At Jim Halo, buying the perfect pair of glasses for your mom is just a few clicks away with their user-friendly online ordering system. The website is designed to make your browsing experience easy and enjoyable, allowing you to compare different frames, colors, and sizes at your convenience. You can even upload your mom's prescription and customize the glasses to her liking by choosing her preferred lens type. The entire process is quick, secure, and hassle-free, and your glasses will be shipped directly to your doorstep.
Protect Your Mom's Eyes
Jim Halo's glasses offer protection for your mom's eyes against harmful UV rays, blue light, and glare. UV rays can cause damage to the eyes, such as cataracts and macular degeneration. Blue light emitted from digital screens can cause eye strain, headaches, and sleep disruption. Polarized lenses reduce glare, making them ideal for driving or outdoor activities. Giving Jim Halo's glasses as a
Mother's Day
gift, it gives a thoughtful present but also protects your mom's eyes.
To summarize, if you're looking for a unique and thoughtful Mother's Day gift, which is beautiful and practical, Jim Halo's glasses are an excellent choice. They offer protection for her eyes. By giving your mom a pair of Jim Halo glasses, you're showing her how much you care and want to make her life easier and more enjoyable. So, make this Mother's Day special and memorable with a practical and beautiful gift from Jim Halo!