A good way to spend a sunny day is going outside and enjoy the views. Sunlight can promote your mood and release your stress while improving your memory. However, walking in the sun for too long, there will be some risk caused by exposure. The harmful blue light in the sun will cause possible skin cancer. So that's the reason why people wear hats, sunglasses to protect their skins.
Some of us may not concern too much about skin protection, but actually, our eyes are extremely sensitive to sun exposure. So a pair of shades become a must-need when we are traveling, walking or doing something else outdoors. Then how to pick a pair of sunglasses to make protection for our skins? There are some tips you can refer to.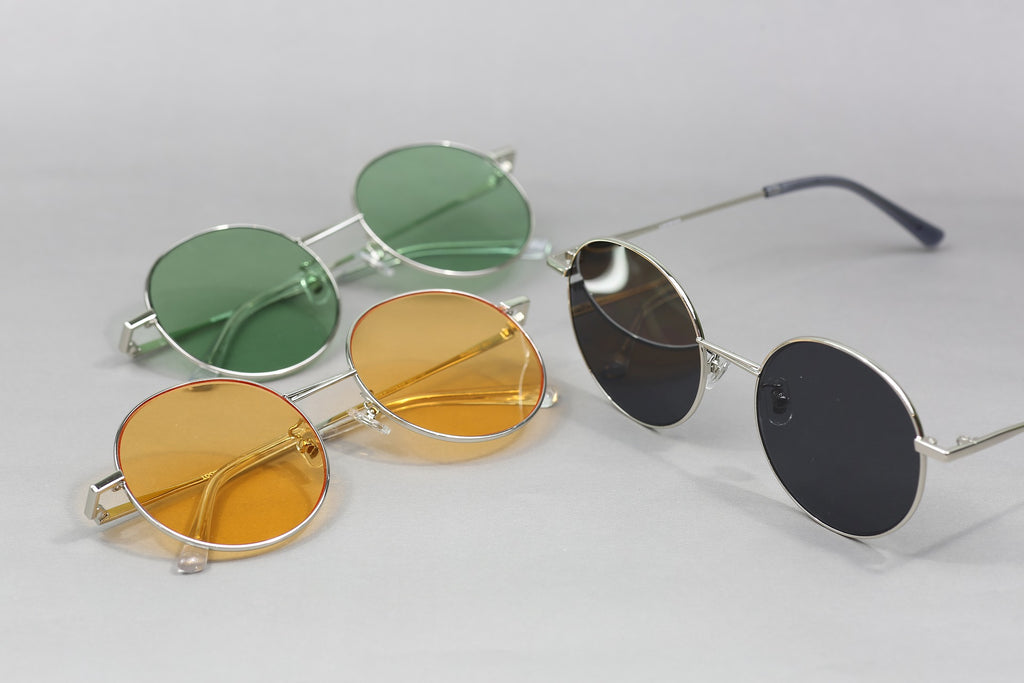 -Anti UV Rays Function
Too much exposure to Ultraviolet radiation will cause skin cancer. So when we are looking for a pair of shades, we must consider whether they have UV protection on them. When we find a good pair of sunglasses which do not have block UV rays words on its label, we'd better give them up and look for another.
– Right Tint
Sunglasses in various shapes and colors have different ability to against UV rays. The dark tinted-glasses are suitable for driving, traveling, and daily use. You can choose dark colors like gray, brown, dark green. For some seasons, like spring and winter, we can choose some light color sunglasses, like yellow, pink. They are suitable for moderate light and ideal for snow-related activities.
-Right Lens
The lenses we got usually depend on the frame size, but choosing good quality lenses can also be effective. Whatever you choose, glass lenses, plastic lenses, nylon lenses, make sure you can see clearly with them on. And choose the one your eyes feel comfortable with. If you are not sure of what to choose, go to your optometrist and take their suggestion.
– Good Material
A pair of expensive sunglasses do not equal their effectiveness. However, they may use good quality or high-end material. If you want a pair of well-made, sturdy sunglasses, they'll also be a good choice.
-Suitable Style
All things considered, and one more thing we should think about is the style. Remember to choose the one you like and suitable for your style, otherwise, you'll always forget to use them. Choose the one suitable for matching almost all your outfits and carry them with you.
Take your time to get reliable pair of sunnies for your eyes and block the UV rays right away. You can also browse through Jim Halo shop and find yours here.
If you like our brand Jim Halo, make sure to follow us on social network, we'll keep updating!
Click to follow our Instagram on @jimhaloeyewear.
Click to follow our Facebook: jimhaloeyewear.