Text Leading:
When technology meets lifestyle, the result can be stunning. The
smart audio glasses
from
JimHaloEyewear
are one such product that's changing the game. A perfect fusion of fashion and function, these glasses promise an entirely new audio experience.
Smart Audio Glasses: A New Symphony of Sound with Surround Sound System
What really sets
Jim Halo's Smart Sound Eyeglasses
 apart from the crowd? It's their extraordinary Surround Sound System
.
 These aren't just glasses that play your music; they take you on an audio journey. Imagine strolling through the park, your favorite melodies blending seamlessly with the rhythm of your surroundings, the chirping of birds, the laughter of kids playing – you hear it all. It's a symphony that only you can hear. It's about transforming your everyday walk into an extraordinary sonic adventure. That's the beauty of these
smart audio glasses
; they offer a unique sound experience that harmonizes with your world, not isolates you from it.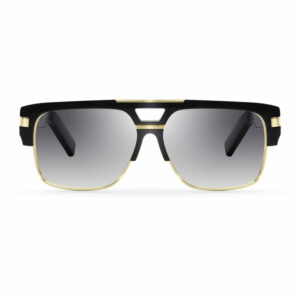 Smart Audio Glasses: Combining Prescription Lenses
jimhaloeyewear has always been a pioneer and trendsetter in the field of eyewear. We are excited to enter the technology field and combine technology with wearable fashion accessories. Compared with other smart glasses, the
smart audio glasses
we developed not only provide users with listening to music, podcasts and audio, but also support custom lenses. We support users with prescription lenses to meet the vision correction needs of teenagers' daily glasses, and also allow the replacement of other smart lenses to adapt to changes in diopter or personal preferences for lens styles. This personalized design can meet various needs of customers.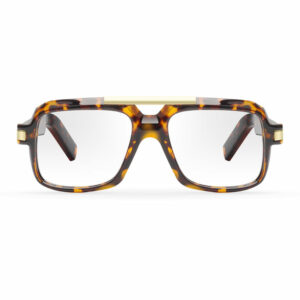 Smart Audio Glasses: Crafting Comfort for Your Ears
Jim Halo's smart audio eyewear are more than just a tech gadget. They are designed to provide utmost comfort for users. Say goodbye to ear discomfort from traditional earphones and enjoy your favorite music all day without a hitch. They relieve ear pressure, ensure volume safety, and offer a chance for your ears to rest. Jimhaloeyewear bluetooth glasses are equipped with two speakers and two microphones, which can provide more than 6 hours of listening time and 5 hours of talking time, and its standby time can exceed 200 hours. These glasses make listening to music or taking calls an effortless joy.
Smart Audio Glasses: Ensuring Safety and Awareness
Keeping safety and awareness in mind, the design of these
smart audio glasses
allows you to remain in touch with your surroundings while you groove to your favorite music. Whether it's an announcement at a train station or the honk of a car, you won't miss any important environmental sounds. So, you can lose yourself in your favorite album and still be aware of the world around you.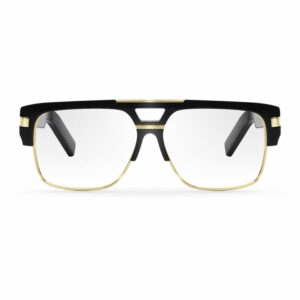 Smart Audio Glasses: Unleashing Style with Interchangeable Frames
One of the coolest things about the Jim Halo Smart Sound Eyeglasses is the interchangeable frames. With a wide range of frames, whether it's square, round, or aviator, you can switch between them, these glasses are designed to express who you are and your style. You can match your glasses according to your mood, outfit or occasion. You're not buying just a pair of eyeglasses, you're investing in endless possibilities for style.
Smart Audio Glasses: Your Trusty, Tailor-made Companion
When it comes to the gear we use every day, we need something reliable to keep up with us. Jim Halo's Intelligent Audio Eyewear aren't just talk, they're action. Made with sturdy titanium ports, these glasses can withstand the hustle and bustle of everyday life. In addition to supporting prescription lenses, it also provides UV protection, which can also protect our eyes well outdoors. At the same time, its glasses have IPX4 certification, which means that they provide protection against splash water and can be used for high-intensity workouts or inclement weather conditions. But please do not submerge underwater.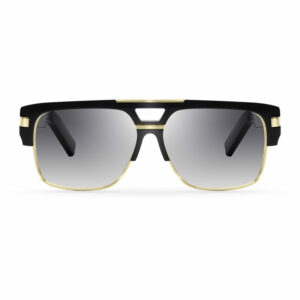 Jim Halo Eyewear's
smart audio glasses
are turning heads, pushing boundaries, and redefining expectations. This is the power of technology at its best – to enhance our lives, add convenience, inject joy, and spice up our style. So, if you're ready to take a leap into the future of eyewear and audio, step over to jimhaloeyewear.com. A whole new world of blueteeth glasses awaits you. Get ready, because once you experience it, your music adventures will never be the same again.