Text Leading:
When it comes to blending fashion and technology, few have hit the nail on the head quite like Jim Halo Eyewear. Their smart audio glasses bring a modern twist to the world of eyewear that isn't just stylish, but packed full of innovative features. Here, we dive into what sets these glasses apart and why they might just be the game-changer you've been waiting for.
An Unparalleled Auditory Adventure: The Surround Sound System
Picture this: you're walking down the street, your favorite song streaming directly from your glasses, all while the ambient noise of the city buzzes around you. It's no sci-fi movie – it's the reality
Jim Halo
brings to the table with its Surround Sound System. The audio experience these
smart audio glasses
offer is immersive and liberating, allowing you to engage with your environment while you enjoy your music. You can be part of the world around you and still not miss a beat.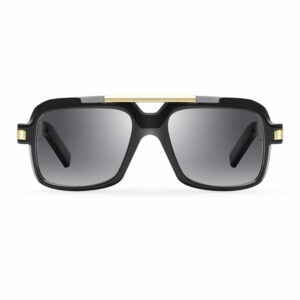 Authenticity and Connection: How Sound Gets Real
There's a sweet spot between getting lost in your music and staying connected to the world around you – and that's exactly where Jim Halo smart audio glasses live. They deliver authentic, high-quality sound that doesn't isolate you. The sound is so natural and clear that even in the middle of your favorite song, you can hear someone calling your name. It's a unique experience that seamlessly integrates music into your daily life.
Smart Audio Glasses – Comfort Comes Standard
We've all been there – after an hour or two of wearing earbuds, your ears start to protest. But with the
Jim Halo smart audio glasses
, you can say goodbye to ear discomfort. They are designed with your comfort in mind, relieving ear pressure and protecting your ears from potential damage caused by loud volumes. Plus, the stylish frames mean you look good while you're at it!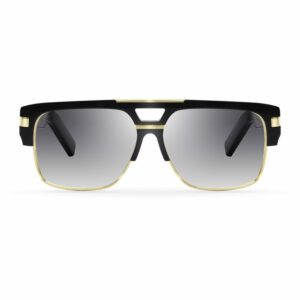 Smatrt Audio Glasses – Balancing Music and Awareness
Safety and awareness are essential, especially in today's busy world. These smart audio glasses are designed to keep you in the loop. You can listen to your music and still hear important environmental sounds or announcements. Whether you're crossing a busy street or waiting for an important train announcement, you won't miss a thing.
Unleash Your Style: The Magic of Interchangeable Frames
Here's where it gets fun – the smart audio glasses come with interchangeable frames. What does this mean for you? Infinite possibilities to express your style. These glasses don't just play your favorite music; they also let you experiment with your look. With a variety of frames to choose from, you can switch up your style in seconds.
Dependable and Durable
With a titanium alloy port, these glasses are sturdy and built to last. After passing tens of thousands of durability tests, you can be confident that these
smart audio glasses
will stand the test of time. Whether you're a careful user or someone who's always on the go, these glasses won't let you down.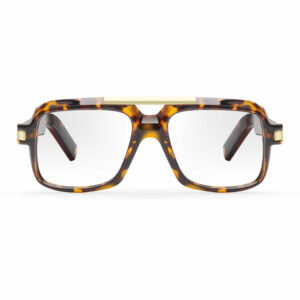 Smatrt Audio Glasses – Support for Custom Lenses
Not all eyes are the same, and Jim Halo gets that. That's why their smart audio glasses support custom lenses. From prescription lenses to sunglasses and even photochromic lenses, you can customize your glasses to suit your needs. It's all about ensuring you get the best of both worlds – quality sound and optimal vision.
Jim Halo's smart audio glasses are more than a gadget – they're a lifestyle accessory. They're all about enhancing your music experience while keeping you connected and stylish. So why wait? Head over to jimhaloeyewear.com and give your listening experience a revolutionary makeover.
Accessibility at Your Fingertips
Here's the icing on the cake – the Jim Halo smart audio glasses offer easy and intuitive controls. With a touch area on the temple, you can manage your audio experience with a simple swipe or tap. Adjusting the volume, skipping tracks, or answering phone calls is as easy as it gets. These glasses put you in control, so you can enjoy your music on your own terms.
Smatrt Audio Glasses – Made for All Weather
Whether you're a sun-chaser or a rain-lover, these glasses are ready for whatever the day has in store. They are splashproof, so a little rain won't stop your tunes. Just remember, they're not designed to be submerged in water, so maybe skip that dive in the pool.
Long-Lasting Battery Life
There's nothing more frustrating than running out of battery in the middle of your favorite song. But with
Jim Halo's smart audio glasses
, that's not something you need to worry about. On a regular charge, these glasses can keep you jamming for up to 6 hours. That's a whole lot of music for your everyday adventures.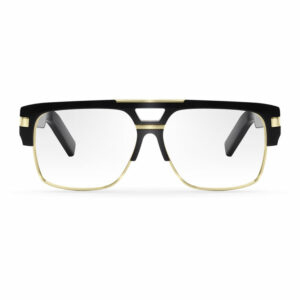 Compatibility and Connectivity
Good news for all you tech enthusiasts out there – these glasses are compatible with both Android and iPhone. Thanks to Bluetooth connectivity, they can seamlessly connect with your smartphone or tablet. Whether you're taking a call or listening to your favorite podcast, these glasses keep you connected wherever you go.
Make It Personal
We all have unique tastes, and Jim Halo understands that. That's why they offer a range of premium lens options to suit your needs. From anti-blue light lenses for those long work days to oil-resistant options for a smudge-free view, you can customize your glasses to fit your lifestyle.
In a world where technology and style collide,
Jim Halo Eyewear
stands out with their
smart audio glasses
. They're not just a pair of glasses; they're a statement. They tell the world that you value quality sound, comfort, and style. So why wait? Give your ears (and eyes) the upgrade they deserve. Hop onto
jimhaloeyewear.com
and explore a new dimension of sound today. Your auditory adventure awaits!