This passage will explore:
Introduction
Ancient Origins of Sunglasses
The Emergence of Sunglasses in Ancient Rome and China
Sunglasses in the Renaissance and Baroque Periods
The 18th and 19th Centuries: Pioneering Innovations
The 20th Century: The Golden Age of Sunglasses
Modern Sunglasses: Function and Fashion
Conclusion
Text Leading:
The Sunglasses Saga explores the fascinating journey of sunglasses from ancient origins to modern-day fashion statements. It highlights the evolution of design, functionality, and cultural significance throughout history. The blog features Jimhaloeyewear, encourages readers to discover their perfect pair at jimhaloeyewear.com.
Introduction
The history of
sunglasses
spans across centuries, cultures, and continents. With diverse origins and myriad applications, these quintessential accessories have evolved from rudimentary protective eyewear to fashion statements. In this blog post, we delve into the fascinating journey of them. We also explore how they have shaped our world. As we examine the past, present, and future of glasses, we'll also introduce you to the stylish and functional eyewear offered by Jimhaloeyewear.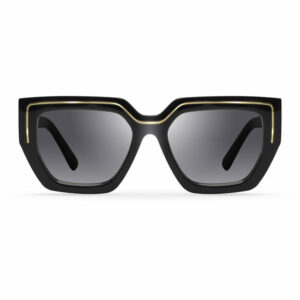 Ancient Origins of Sunglasses
The fascinating story of sunglasses dates back to ancient times when our ancestors ingeniously devised methods to protect their eyes from the sun's powerful rays. Among these early innovations were the snow goggles crafted by prehistoric Inuit people. These resourceful individuals used materials such as bone, wood, or leather to create primitive eyewear. Designed with narrow slits, these snow goggles minimized exposure to sunlight and effectively shielded the wearer's eyes from the dangers of snow blindness. This early example of protective eyewear laid the foundation for the modern glasses we cherish today.
The Emergence of Sunglasses in Ancient Rome and China
The use of sunglasses as a status symbol can be traced back to Ancient Rome, where emperors sported smoky quartz lenses to protect their eyes from glare and disguise their expressions. Similarly, in Ancient China, judges wore flat panels of smoky quartz to conceal their emotions during court proceedings. These rudimentary
sunglasses
not only shielded their eyes from sunlight but also bestowed an air of mystery and authority.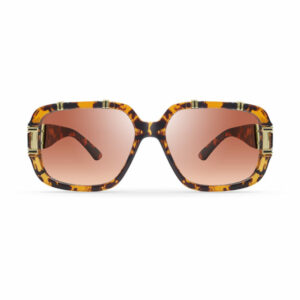 Renaissance and Baroque Periods
During the Renaissance and Baroque periods, remarkable progress was made in the realm of eyewear. It was during this time that eyeglasses were first introduced in Europe. That's the time when set the stage for a new era of visual aid. As artistic and fashion trends began to blossom, the practicality of eyeglasses expanded to include protection from the sun's glare. This adaptation marked the birth of early sunglasses.
Designers of the time drew inspiration from the artistic movements of the era, crafting intricate and ornate frames that embodied the extravagance of the period. These embellishments were not only visually striking but also reflected the societal importance of eyewear, transforming mere functionality into a fashionable statement. In this way, the Renaissance and Baroque periods played a pivotal role in shaping the future of glasses as both practical tools and fashionable accessories.
The 18th and 19th Centuries: Pioneering Innovations
English optician James Ayscough revolutionized
sunglasses
in the 18th century by introducing tinted lenses, which he believed could alleviate specific vision impairments. Meanwhile, the invention of side shields further enhanced the functionality of them, offering increased protection from the sun's rays.
The 20th Century: The Golden Age of Sunglasses
The mass production of sunglasses in the 20th century popularized these essential accessories, transforming them from protective eyewear to stylish fashion statements. Hollywood celebrities and iconic movie characters sported various sunglasses styles, making them highly sought-after by the general public. World War II also saw the development of new sunglasses technology for military pilots, with innovations such as polarized lenses and aviator frames.
Modern Sunglasses: Function and Fashion
In the 21st century, glasses have become a perfect blend of function and fashion. Technological advancements, such as polarized lenses, UV protection, and photochromic lenses, provide enhanced performance and comfort, while designer brands and high-end fashion houses cater to diverse aesthetic preferences.
Jimhaloeyewear skillfully blends style and practicality, offering a wide variety of fashionable and functional
sunglasses
tailored to meet the unique needs of each individual. Whether you're an outdoor enthusiast on the hunt for high-performance eyewear or a fashion-forward shopper keen on staying up-to-date with the latest trends, Jimhaloeyewear has the perfect pair just for you.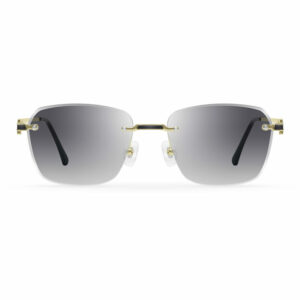 A shining example of Jimhaloeyewear's dedication to excellence is their diverse collection. It features an array of trendy sunglasses tailored to suit various tastes and lifestyles. These glasses not only exude style, but they also integrate advanced features such as polarized lenses, UV protection, and lightweight, durable frames. As a result, Jimhaloeyewear's glasses cater to fashion-forward individuals and experienced explorers alike, ensuring everyone can enjoy the seamless blend of style and practicality.
Conclusion
The enduring significance of
sunglasses
in our society is undeniable.  As we look forward to future trends  in the world, we can expect more innovative designs to emerge.
As time progresses, Jimhaloeyewear consistently remains at the cutting edge of fashionable and functional sunglasses. With a plethora of designs tailored to various tastes, you're certain to find the perfect pair for any occasion . So, why hold back? Dive into the mesmerizing history and contemporary charm of them. Visit jimhaloeyewear.com today and browse their vast collection of eye-catching accessories.
Discover your next must-have item and experience the extraordinary blend of style, practicality, and protection that is distinctly Jimhaloeyewear. Seize the opportunity to upgrade your eyewear collection and embrace the incredible world of sunglasses waiting just for you.