UNDERSTATED TRANSPARENT FRAMED GLASSES BEING ONE OF THE TOP TRENDS
There isn't a better accessory that updates your style as fast as a pair of brand new transparent frames. A must-have part of any fashion lover's wardrobe, it's no wonder spectacle trends are so popular. Whether you wear them with prescription lenses or plain, as a fashion statement while strolling the city, modern eye-catching transparent glasses can seriously give your look a refresh.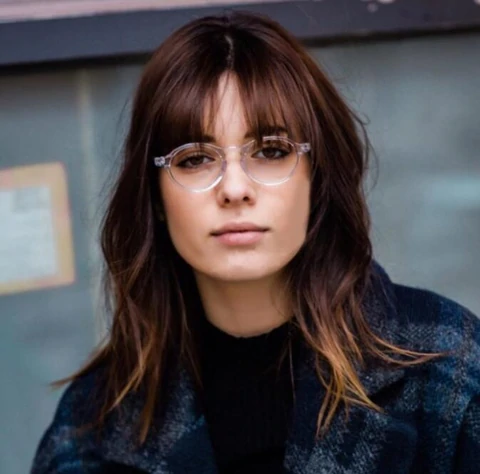 JIM HALO ® 2019 brings a lot of stylish specs looks and favors the bold, White and clear plastic have captured the attention of designers who use them in different fashion staples — beaded bags, white shoes, transparent trench coats. Eyewear follows this direction, white and transparent frames being one of the top trends of this upcoming season for both men and women.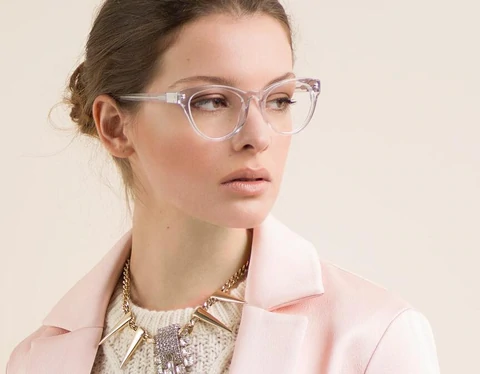 Whether you're looking to achieve a subtle look or want to dress to impress, white or transparent eyeglasses will ace the job. To keep the focus on your glasses, make sure you pick outfits or makeup in lighter shades.
JIM HALO ACETATE HANDMADE GLASSES | AMOS is unisex so if you are looking for some oversized glasses in clear, this is the best choice. You can also get it in a trending transparent honey shade, which will look great on light, pale skin tones.
JIM HALO ACETATE GLASSES | ANTIPOLIS, People love their elegant design and beautiful look. If you're looking for the coolest eyeglasses for both men and women, you have found them.
JIM HALO ® ACEATE EYEGLASSES | ANDY clear & pink silhouette will be a business woman's best friend. You can wear clear frames with prescription lenses or just rock plain ones to get a style boost.