This guide will explore:
Introduction

Aviator Eyeglasses

Irregular Eyeglasses

Polygon Eyeglasses

Square Eyeglasses

Cat Eye Eyeglasses

Oval Eyeglasses

round Eyeglasses

Conclusion
Text Leading
Explore various types of eyeglasses, including aviator, irregular, polygon, square, cat eye, oval, and round frames. Find the perfect pair to suit your face shape and style with the extensive collection at Jimhaloeyewear.
I. Introduction
Have you ever found yourself on the hunt for that flawless pair of eyeglasses that effortlessly enhances your facial features while elevating your overall style? The sheer abundance of designs and styles available in today's market can make the quest for the perfect eyewear feel overwhelming and challenging. Fret not, for in this article, we are going to embark on an exciting journey through the diverse universe of glasses, guiding you towards discovering the ideal pair that not only complements your unique face shape but also reflects your one-of-a-kind personality. So, let's dive in together and explore the captivating realm of eyewear that awaits us!
II. Aviator Eyeglasses
The iconic aviator
eyeglasses
date back to the 1930s, designed initially for pilots to protect their eyes during flights. Over the years, aviator glasses have made their way into the world of fashion and have become a timeless accessory.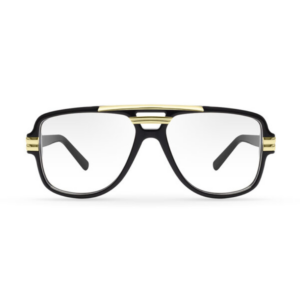 Famous personalities, such as Tom Cruise in "Top Gun" and Robert Downey Jr. in "Iron Man," have donned aviator glasses, making them a popular choice among celebrities and fashion enthusiasts alike. The teardrop shape of aviator glasses can help balance out angular facial features and are ideal for individuals with square or rectangular face shapes.
For those who love the aviator style, check out the Elijah glasses from Jimhaloeyewear here. These timeless frames masterfully unite practicality and style, making them an essential addition to your eyewear repertoire.
III. Irregular Eyeglasses
Do you revel in turning heads with eye-catching, statement-making accessories? Irregular
eyeglasse
are an excellent choice for you! These unique glasses come in unconventional shapes and designs that set them apart from standard frames.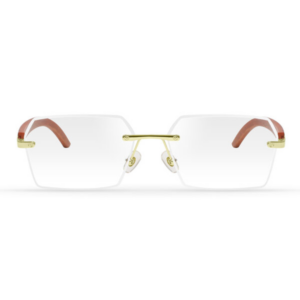 Artists, fashionistas, and creative individuals often gravitate toward irregular glasses as they serve as a form of self-expression. A great example of irregular glasses is the Axel frames by Jimhaloeyewear, which you can find here. These cutting-edge glasses are the ideal choice for fearless individuals who embrace their uniqueness and relish the opportunity to shine in any crowd.
IV. Polygon Eyeglasses
Polygon eyeglasses capture the essence of geometric creativity with their unmistakably angular and multi-faceted frames. First capturing the hearts of fashion enthusiasts during the 1960s and 1970s, these uniquely charming spectacles continue to bewitch those who adore a fusion of modern panache and vintage appeal. If you're yearning to infuse your appearance with a touch of contemporary elegance and retro allure, polygon eyeglasses are the ideal accessory.
Polygon glasses' striking geometric design grants them an adaptable quality, seamlessly flattering a diverse array of face shapes. Be it a round, oval, or square face, these
eyeglasses
will effortlessly inject an edgy flair into your overall style. To fully embrace the polygon trend, check out the Harley glasses by
Jimhaloeyewear
here. These stunning frames masterfully marry the nostalgic charm of yesteryear with the cutting-edge fashion of today.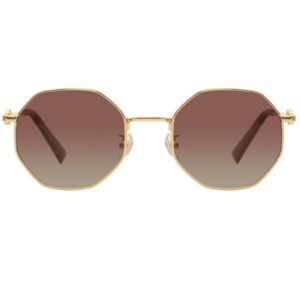 V. Square Eyeglasses
Square
eyeglasses
, boasting a classic charm that never goes out of style, continue to hold their place in the ever-evolving landscape of eyewear fashion. Their distinct straight lines and sharp angles exude an unmistakable air of elegance and professionalism, making them an enduring favorite for those in pursuit of a polished and timeless appearance. For anyone seeking a refined, lasting look, square
eyeglasses
are the quintessential choice.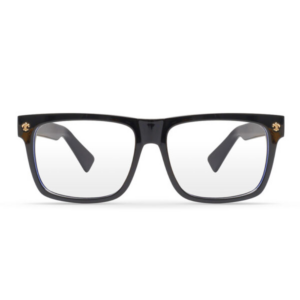 Square glasses are versatile and can complement various face shapes. However, they are particularly flattering on individuals with round or oval faces as the sharp angles help balance out softer facial features. If you're looking for a stylish pair of square glasses, check out the James S frames by Jimhaloeyewear here. These timeless frames are perfect for both casual and formal occasions.
VI. Cat Eye Eyeglasses
Cat eye eyeglasses have a rich history dating back to the 1950s and 1960s, when they were popularized by iconic figures like Audrey Hepburn and Marilyn Monroe. These elegant frames feature an upswept design that adds a touch of glamour and femininity to any look.
The alluring charm of cat eye eyeglasses lies in their ability to accentuate the eyes and create a sophisticated appearance. These frames are best suited for individuals with square, diamond, or heart-shaped faces, as the sweeping curves help soften angular features.
Jimhaloeyewear
offers a wide range of stylish cat eye
eyeglasses
to suit your preferences. Browse their collection and find your perfect pair of cat eye glasses today.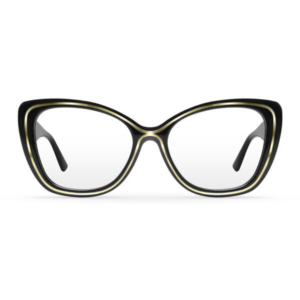 VII. Oval Eyeglasses
Oval eyeglasses are known for their rounded, elongated frames that create a sleek and polished appearance. These versatile glasses can flatter various face shapes and are often preferred by famous figures such as John Lennon and Mahatma Gandhi.
Oval eyeglasses complement both angular and rounded face shapes, making them a popular choice for many individuals. The gentle curves of oval frames can soften sharper features, while the elongated design adds structure to rounder faces.
Discover the diverse range of oval
eyeglasses
available at
Jimhaloeyewear
and find the perfect pair to enhance your facial features and personal style.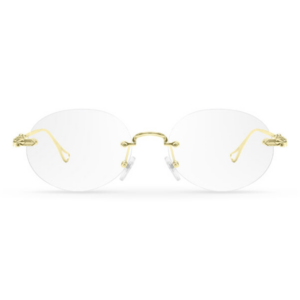 VIII. Round Eyeglasses
Round eyeglasses have a classic appeal that transcends time and fashion trends. These frames have been worn by influential figures like Harry Potter and Steve Jobs, solidifying their iconic status in the world of eyewear.
The simplicity and elegance of round glasses make them suitable for individuals with square, rectangular, or diamond-shaped faces. The curved frames help balance out angular features and create a harmonious appearance.
Explore the vast selection of round
eyeglasses
at Jimhaloeyewear and choose a pair that complements your face shape and individual style.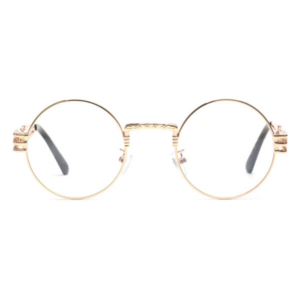 IX. Conclusion
Discovering the ideal pair of eyeglasses plays a crucial role in not only highlighting your facial features but also showcasing your personal style and boosting your overall appearance. Embrace your uniqueness and let your curiosity guide you as you delve into the world of eyewear, fearlessly exploring and experimenting with diverse types of glasses until you uncover that perfect pair that truly reflects your essence.
At Jimhaloeyewear, you'll find a vast selection of top-notch, fashionable glasses tailored to cater to every preference and face shape. Don't hesitate any longer! Head over to the Jimhaloeyewear website right away and embark on a journey to uncover the ideal pair of glasses that not only elevate your look but also empower you with confidence, making you feel your absolute best!